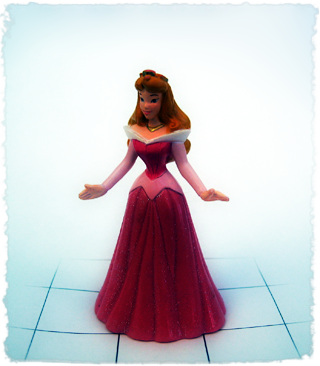 Description: Long Golden Hair. Blue Eyes.
Cursed by an evil fairy to die on her 16th birthday. Her parents, the King and Queen sequestered her under the care of three good fairies.
Rank:
Novice
Attributes:
Agility d8, Smarts d4, Strength d4, Spirit d8, Vigor d6
Skills:
Arcane Background: Psionics d4, Guts d6, Notice d4, Stealth d8, Perform d6
Pace:
6
Parry:
2
Toughness:
5
Charisma:
2
Hindrances:
Young, Enemy (Maleficent)
Edges:
Arcane Background: Psionics, Attractive
Power Points: 10
Powers:
Beast Friend, Animal Control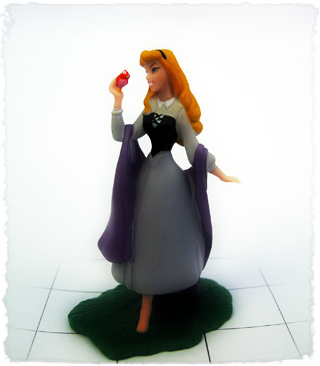 ——————–——————–——————–——————–————————————
More About
Disney's Aurora
.
Creation Notes:
Again I ended up using Necessary Evil for the handling of powers because it allows a second Major Hindrance. Again I added a perform skill to account for singing and dancing, which is not a standard skill, but it is mentioned in Savage Worlds Explorer's Edition under the converted settings section (p.137-138). I gave her 5 xp and used that to give her another edge—so she can be attractive and communicate with animals.